Genk GP will now have twinshock support.
click for entry form.
http://www.smxpics.be/inschrijvingsformulieren/inschr_support_race_oldtimers_2012.pdf
Admin




Posts

: 1570


Join date

: 2009-01-15


Age

: 34


Location

: south coast.



YIPEEEEEEEEEEEEEEEEEEEEEEE. Genk GP. how i love it. And now with the big thundering twins. and odd single.
And yes i`m back from my hols, all bronzed and revitalised. ready to see all my boys racing this summer.



Posts

: 47


Join date

: 2009-10-15


Location

: wales/Aus



Great to have you back Linda. Lots of people have asked me if I knew where you had got to.

Tony Beeching and his little lad Scotty are most keen to get you back in their awning since Tony has just been awarded his City and Guilds for hairdressing so would love to give you a little trim around the lady garden with Scott watching and learning. Tony is the first to admit that at his age his hands are a little shakey so Scotty will also have the elastoplast to hand.

There have also been a few driver and passenger swaps recently with your pet hunk Georgey Wolff assisting the geriatric Mr Morris, Charles (I'm off the booze this week) Chivers has paired with a ladyboy from Salisbury, and Paul Harker seems to take anyone round even though he could do it all on his own.

I for one can't wait to enjoy your many charms as soon as possible

KP



Posts

: 341


Join date

: 2009-01-16



Oh keith. you never change . !!!! still sucking up to a pritty face and body !!!
I have tony beeching in my sights, just have to get past his dear wife. Is that his son, little Scotty !!! thought they had addopted him from the horton`s. looks like pauls twin !!!
Now if tony`s butt was a peach.

I would have peach for breakfast, dinner and tea.
He has a body too die for.

he would and does put many a younger man to shame.

And yes . If i had any hair to cut !!! Tony would be the man to cut it.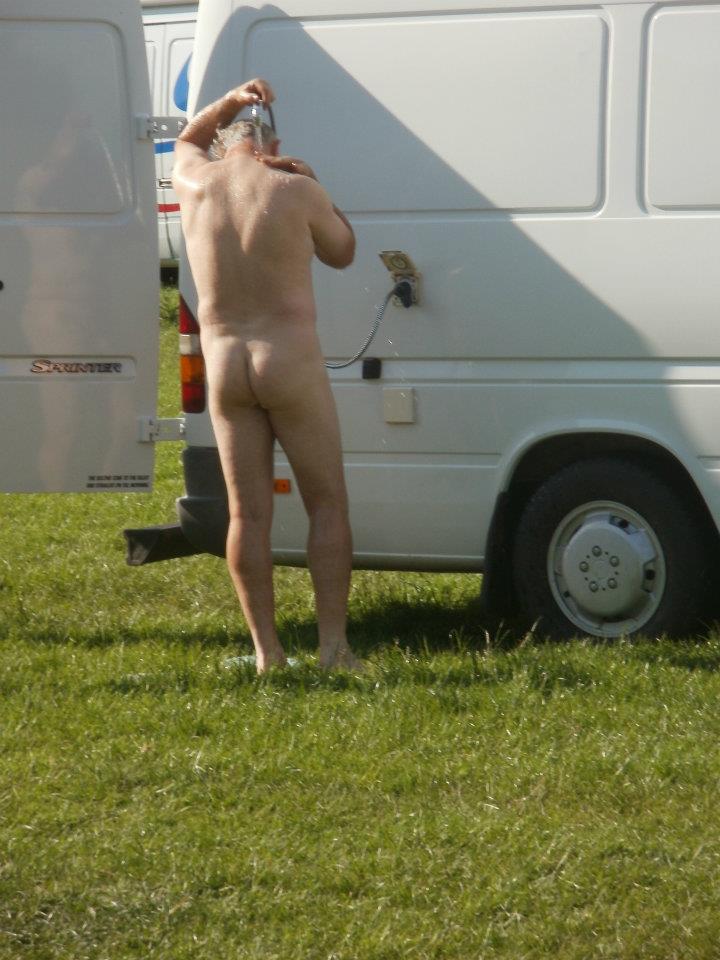 Posts

: 47


Join date

: 2009-10-15


Location

: wales/Aus



that looks like an alien plugging in to the side of a sprinter van for a recharge ??



Posts

: 63


Join date

: 2011-01-15


Age

: 67


Location

: Guidford



I know there is a hosepipe ban but I draw the line at showering in my own recycled piss...



Posts

: 259


Join date

: 2009-05-15


Age

: 93


Location

: hampshire




---
Permissions in this forum:
You
cannot
reply to topics in this forum